McCain is very evasive when talking about how he
abandoned his sick first wife to have an affair with a rich
younger woman. A private matter? Sure, one could say
that.

And when he calls his new wife a "cunt" in public, you
could say that's just bad manners. The US corporate
media won't mention this. And they won't demand
that he answer the hard questions. They cower before him.

Well, what about re-starting the cold war? Can I
complain when McCain starts peddling lies for cash
from authoritarian thugs? Again, the media won't
ask the hard questions. That puts America in grave
danger. It is irresponsibly cowardly.

Did you know?

McCain's chief foreign policy adviser and business partner, Randy
Scheunemann, lobbied the senator or his staff on 49 occasions in a
3 1/2-year span while being paid $900,000 by the government of the
republic of Georgia. On April 17, a month and a half after Scheunemann stopped working
for Georgia, his partner signed a $200,000 agreement with the Georgian government. The deal
added to an arrangement that had brought in more than $800,000 to the two-man firm from 2004 to
mid-2007. For the duration of the campaign, Scheunemann is taking a leave of absence from the firm.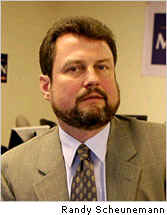 Are McCain's words for sale? Does McCain ever listen to disinterested
advisers? McCain apologists say that McCain just happens to strongly agree
with Middle-East hardliners who sought regime change in Iraq and has long
sought NATO membership for Georgia, even though it is far removed from
Europe and would be all but impoosible for Nato to defend from neighboring
Russia.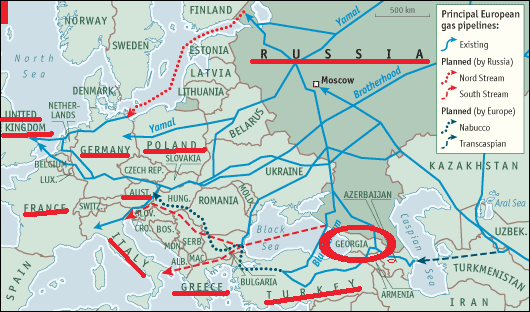 Has McCain encouraged the Georgia Premier to
think that the US will back Georgia in a shootiung war
with Russia? That would be dangerously irresponsible.
But many foreign journalists think that is exactly what
has happened.
http://news.bbc.co.uk/2/hi/europe/7559876.stm
http://news.bbc.co.uk/2/hi/europe/7559876.stm

Georgia is no democracy. It is a creature of
the CIA, run by an unstable would-be Maffioso
Georgian crime boss. Is America being asked to
defend another authoritarian government, because
he serves the interests of the American
neo-conservatives running the military-industrial-
complex?

See my Blog -
WHAT THE AMERICAN PEOPLE
HAVE NOT BEEN TOLD ABOUT GEORGIA.
http://www.tigersoftware.com/TigerBlogs/August-21-2008/index.html