TigerSoft News Service 7/4/2008 www.tigersoft.com

"D" is for Dahlias - Nature's Fireworks

The Poetry of Dahlias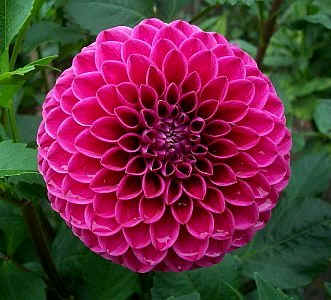 So Special.

Dahlia's are special in many ways. They are divine delights. They send out light,
like life, in a million different hues. Symetrical, they are big, brazen and brilliant.
They dazzle you with colors likely never seen. They are late-Summer bloomers, a hopeful
metaphor - that. They grow easily if given sunlight and lots of waters. But it may take
a season. They need support to climb to their peak. And they are widely used as
herbal medicines. Mexico and San Francisco have made Dahlias their official flowers.
True, they lack the fragrance of roses, but unlike roses, they do not prickle.

by William Schmidt. - Tiger Software.

www.tigersoft.com

Dahlias' Delight


Dahlia petals spring forth with light
To guide us through the darkest night.
A proof of God inside us all,
They stand, so perfect, true and tall.
My head I bow in thanks devout
How could I ever've raised a doubt,
When sun and rain are all they need,
if love is shared, they will succeed.

( Original poem by William Schmidt )








This Dahlia vibrates fuchsia violet shafts of light.