MAJOR LEAGUES BEAN-BALLERS
EXACTLY WHAT WRONG WITH AMERICA NOW!

by William Schmidt, Ph.D.

Padres Edgar Gonzalez was bean-balled, hit squarely in the
head by a 93 MPH fast ball thrown by Colorado's Jason Hammel. The ball
hit the left ear hole in the helmet. The reaction of the pitcher shows
a moment of sheer horrow as he sees what he has done.

"SAN DIEGO — Padres second baseman Edgar Gonzalez remained
hospitalized Sunday with dizziness after he was he was hit in the head by a
93 mph pitch Saturday night. Gonzalez did not have a skull fracture or a
concussion but complained of dizziness and ringing in his ears, San Diego
manager Bud Black said. "They might do the same tests again, sort of a follow
up just to make sure," Black said. "There's a lot of good signs." Black said
Gonzalez still does not have 100 percent of his hearing back. Gonzalez's
return is uncertain. "I think you have to wait and see,"
Black said. "We'll have to wait for the doctor's evaluation."
( http://www.google.com/hostednews/ap/article/ALeqM5h8z7mu-_nPa5UnydUS5QgngEK4vwD99HNDKO0 )

I played baseball for a long time, from the 4th grade through College.
Not once did I see anyone hit in the head by a pitcher. As a catcher, I
would never have considered it right to call for a pitch deliberately
high and inside.

It's all too clear that many Major Legaue pitchers often throw their fastest
pitches, some approaching 100 MPH, deliberately high and inside.
They are in the major leagues because they can control where their
pitches go. Anyone who automatically thinks that a major league pitcher
who throws a bean-ball and hits the batter's head did so accidentally, is living
in fantasy land. This aggressive, willingness to kill or maim, to intimidate,
to retailate and to win no matter the cost, is applauded by all too many Neanderthal
"sports fans". Needless to say, winning by murderous bean-balling sets
a terrible example for the kids who think professional baseball is the
epitomy of American sport and consider ball players to be their role models.
Japanese and Chinese baseball has taken the bean-ball to heart, too.

One of the most flagrant cases I alse watched on TV back in 1974.
"On May 1, 1974, Pittsburgh pitcher Dock Ellis, believing that his team
needed motivation, decided to hit every batter in the Cincinnati Reds lineup.
Ellis hit Pete Rose, Joe Morgan, and Dan Driessen, tried to hit Tony Perez
but ended up walking him, and threw two pitches at Johnny Bench's head
before he was removed from the game.

[

9

]

( http://en.wikipedia.org/wiki/Hit_by_pitch )

The California Supreme Court has ruled that being hit in the head
is an inherent risk of the game. Batters have no legal protection!
"For better or worse, being intentionally thrown at is a fundamental part
and inherent risk of the sport of baseball. It is not the function of tort law
to police such conduct." Baseball team owners' interests are protected
at the expense of players.

Bean-ball pitches can and have killed batters. Brain damage from
the concussion of a beaning could disable a person for life. The injury
is sometimes shrugged off with dire results a few hours or days later.
The plastic helmets that batters have worn since 1957 are too thin. They
offer too little protection from a dead-on 90+ MPH fastball that squarely
hits the area just opposite the skull.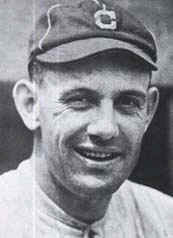 The last major leaguer to be killed by a pitcher in this fashion was Ray
Chapman of the Cleveland Indians back in 1920. After being hit, he got
up and went to first base, to the applause of the Yankee fans at the Polo
grounds. On the next play he ran to second base, where he collapsed
and fell unconscious. He died 12 hours later.

Johnny Keane (1935 - minor league) - fractured scul. Hit above temple.
unconscious for a week.

Mickey Cockrane in 1937 had his skull split open by an intimidation
pitch, He spent the next three weeks in a hospital. He never played again.

Cass Michaels of the White Sox (1943-1954) suffered a scull fracture
from a "backer-upper" pitch.

In 1943 A Dodgers minor leaguer named Zimmer was struck by a
pitch in left eye. The concussion reached the speech center of the brain.
Zimmer was unconscious for 13 days and hospitalized for 31. He lost
46 pounds. He had two operations to save his life. He had to learn to
talk again. He was never able to bend over again.

Jake Batterton (minor league) was hit on ear by a pitch. It did not knock him
out immediately. A lump grew on the side of his head. He was taken to a
hospital, where he lost consciousness and died the same night he was hit.

Joe Medwick (Brooklyn 1932-1948) received a scull fracture.

Pee Wee Reese (Brooklyn - 1940-1958) - concussion

Pete Reiser (Brooklyn - 1940-1952) - concussion.

Joe Adcock (Milwaukee - 1954) - Concussion despite wearing a helmet.

Frank Robinson (Reds - 1958) Hit in head. Head aches for two weeks.

Billy Martin (Indians - 1959) Hit in the cheek. Lost half of 1959 season.
His face was permanently "caved in."

Tony Conigliaro (Red Sox - 1967) - He was hit directly on the eye. His
helmet was of no value. The pitch fractured his cheekbone and
permanently impaired his vision.

Unnamed rookie (minor league) This man was hit in the ear... Tore ear lobe off.
He suffered a "nervous breakdown" and had to be institutionalized.

Al Cowens (Tigers - 1979) - broken jaw.

Ellis Valentine (Montreal - 1978) Hit cheekbone and out for two months.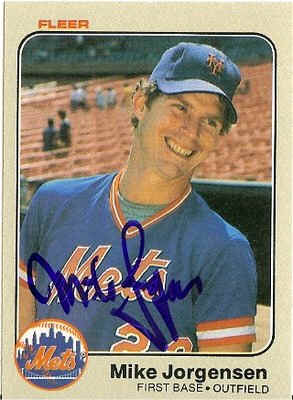 In 1979, Mike Jorgensen of the Texas Rangers was hit in the head
by a pitch from Boston Red Sox pitcher Andy Hassler. He entered
hospital four days later because of headaches. He passed out
in the hospital and went into convulsions. It was discovered
that he had a blood clot on the brain. His life was saved by
"instant administration of oxygen". Excluding one
pinch hitting appearance on May 31, he didn't play again until July 1.
He wasr suffering from severe headaches. it was discovered he
had a small blood clot inside his head, which caused disabling seizures.

In 1981, Bob Bailor (Mets - 1981) hit twice. Concussion.

In 1987, Andrew Dawson received 24 stitches on his face when hit by
a pitch by Padres' pitcher Eric Show.

Jim Rivera (White Sox) Hit in head and carried off the field.

Kirby Puckett was hit by a pitch in 1995, sustaining a broken jaw and a
burst artery in his mouth. The next season he developed glaucoma
which ended his career. He was a super start outfielder for the
Minnesota Twins.

Mike Piazza (2005) was hit hit squarely on the head by a pitch. His helmet
.was shattered and he suffered a concussion.

Kerwin Danley (2008) was hit int he head by a 96 MPH fastball. He was
carried off the field in an ambulance to the horror of his mother who
was watching in the stands nearby.

( Source: The major leagues compiled this list. See http://74.125.155.132/search?q=cache:w_C-6QFH8OsJ:www.hldi.org/research/paper_pdfs/mf_0738.pdf+Mike+Jorgensen+beanball&cd=10&hl=en&ct=clnk&gl=us&client=firefox-a
O0 )

KILLER-PITCHERS FOR HIRE

Why do you think it is that he Commissioner of Baseball and the owners of
the major league baseball teams almost never penalize pitchers who throw bean-balls?
Such games could be forfeited. Bean-balling pitchers could be suspended and
their million dollar salaries docked. No one demands this. Why is this? The
truth is bean-balling and the "brush-back" are now an inherent part of American
major league baseball. Cut-throat intimidation and win-at-any-cost competitiveness
is celebrated not challenged. No wonder America spends more on its military
than all the rest of the world combined. No wonder America has 160 foreign
bases overseas. Aggressive, dangerous intimidation has become as American
as apple-pie and baseball. And what is worse? Now Japanese and Chinese
teams regularly encourage this dangerous practice. Nice going baseball!

Apologists for the "brush-back" make me sick! They are apologizing for an
assault with a deadly weapon. Greg Eno is one such "sicko". He actually
bemoans the lack of "head hunters since Don Drysdale retired. Back when
men were men, "if the old-fashioned Headhunter wanted you hit on the thigh, he'd
hit you on the thigh. If he felt like buzzing one near your ear (but not actually hitting
you), then your ear would be buzzed." Drydale who hit 154 players while in the major,
was Eno's ideal. He was the enforcer. "For every Dodgers teammate
of mine that goes down, two Giants are going down." "Some men hunt deer.
Drysdale hunted hitters", continues Eno. "There is no Drysdale anymore.
No Early Wynn, who bragged that he'd knock down his own grandmother if
she was crowding the plate. No Dizzy Dean, who was once so incensed by a
hitter's determination in digging his spikes in the batter's box that Dizzy
yelled to him, "Dig yourself a nice hole, son – cuz ole Diz is gonna BURY you in it!"

Cheers' comedy makes light of the seriousness of bean-balling. The punch-drunk
"Coach" claims that his biggest claim to fame as a ballplayer was the he led the
league in being hit in the head by pitches.
pitches.

RANDY JOHNSON - MLB's MOST DANGEROUS PITCHER.

No major league pitcher for 90 years has hit more opposing batters than 6'10"
left hander Randy Johnson, who has clunked 188 batters, as of a month ago. This
far surpasses the most dangerous MLB bean-ballers; Drysdale (154), Nolan
Ryan (158) or Riger Clemens (159). Could this just be a fluke? Johnson's
pitching contol improved steadily since his rookie year in 1991. "He went from
a major league-high 152 walks in 1991 to 71 in 2001 -- but he kept hitting people,
around 11 per year." It's just the the trajectory of my slider against left handers,
says Jonson. If so, why has he not hit a single opposing batter he's faced in the
playoffs, where the games are critical and every base runner could change the
outcome of the game? Johnson has won more than 300 games. How many
could he win if couldn't throw his bean-ball with impunity? His owners don't
want any safety rule. They have paid him $150 million over the last 10 years
to do just what he does best, intimidate and win.
(Source: http://www.baseball-reference.com/players/j/johnsra05.shtml )
( See also http://online.wsj.com/article/SB124399178519979877.html )

OTHER BEAN-BALLERS
Bob Gibson threw at players' heads regularly, and nobody says "boo" about it.bean-ballers


PICTURES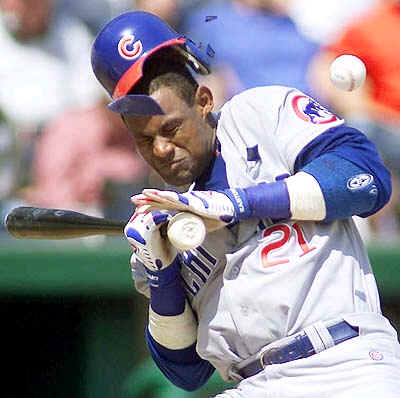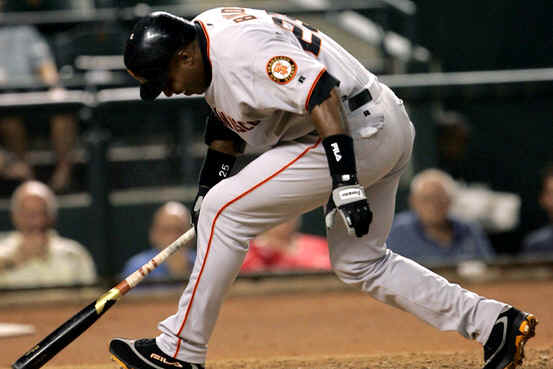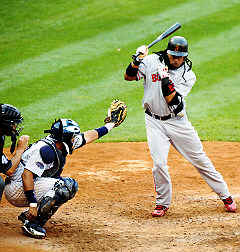 July 5th 2008.
Yankee pitchers hit four batters, and Manny Ramirez was the victim three times. Red Sox pitchers hit three Yankees hitters, including Alex Rodriguez. The total of seven hit batters ties a modern-day record.
( http://www.nydailynews.com/sports/baseball/yankees/2008/07/05/2008-07-05_seven_batters_hit_in_yankeesred_sox_game.html#ixzz0LmisWKSP )





USA's Matt LaPorta liies on the ground after being hit in the head with a pitch during Monday's game
with China. He was diagnosed with a mild concussion after the Americans' 9-1 win. He was hit as pay-back.
China's top player, catcher Wang Wei of the Seattle Mariners organization, was knocked out of the game with
a left knee injury following a collision at the plate with Matt LaPorta in the fifth.
( http://www.cleveland.com/olympics/baseball/ )
( http://www.pittsburghlive.com/x/pittsburghtrib/news/s_583703.html )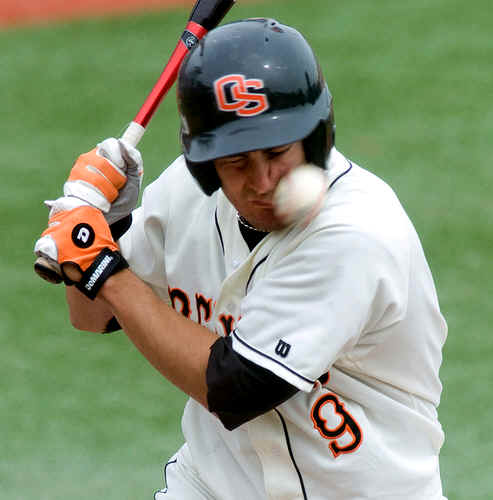 Braden Wells, left fielder for the Oregon State University Beavers, takes a pitch to his jaw against
the Arizona Wildcats in Goss Stadium Sunday in Corvallis.
http://www.collegefanz.com/docs/DOC-3524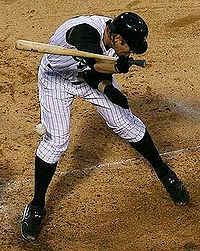 MORE ARTICLES ABOUT BEAN-BALLING
http://www.examiner.com/x-739-AsianAmerican-Sports-Examiner~y2008m10d13-Kuroda-buzzes-Victorino-inspires-Dodgers-to-72-blowout

http://vault.sportsillustrated.cnn.com/vault/article/magazine/MAG1123590/index.htm