The Last Rose of The Season and Other Delights.


by William Schmidt, Ph.D. (Columbia University)

Walking along this evening, I came across the unexpected, a solitary rose in
a small bed of rose bushes on a much car-trafficked street. It's December in San Diego.
Roses usually are all gone and cut back by now to go into their resting phase for the
Winter. So, it took me by surprise. It was a sign, I felt, that beauty is everywhere,
often to be seen when it is least expected. I looked around and picked it. After all,
I rationalized the temperature might easily drop below 55 at night and the rose would
be probably gone by tomorrow morning's dew. And very few pedestrians ever walk here,
I further explained to myself. But I wondered, was I any different than the guy who "pinched"
a dozen of my potted rose bushes that were still unplanted and sitting gloriously out
front just one Easter morning a few years ago? Well, whatever...when I pinched the
stem of my find, my newly liberated "Double Delight" rose, the die were cast. And
so the deed was done.

I want to tell the World how wonderful these "Double Delight" roses are. Of all the
roses, they reliably have the most pleasant and subtle of fragrances. And as you can readily
see,below, they are wonderfully beautiful. Their pink and white pedals are quite
distinctive. You will find them in lots of gardens and nurseries. Treat yourself.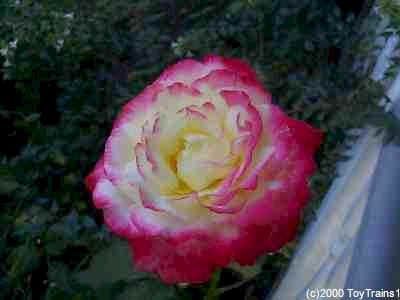 (Source: http://roses.toytrains1.com/doubled.htm )

Roses are so very eloquent and versatile. They share our love. They express regret. They
bring cheer. They applaud. They say "hello" And they even say "Good-Bye". I think of
the girl who came over to the line of stern looking National Guardsmen on her campus and put
a long stemmed rose in a rifle barrel of one. That reminded me of Ben Franklin.






Palestinean girl with roses.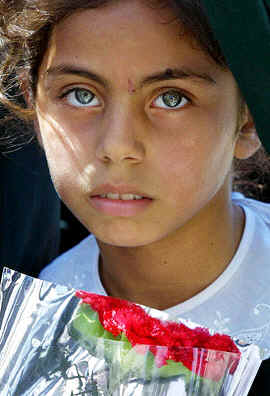 http://www.scripting.com/images/2001/09/14/palestinianGirlFlowers.jpg

As often happens, one thing leads to another. I recalled the beautiful Irish poem
and song, "The Last Rose of Summer". The words are simple and profound. The
poem is by the Irish poet Thomas Moore in 1805. He is much loved by the Irish.
Many classical composers have set his poems to music.



Thomas Moore

Moore wrote this poem in 1805 while at Jenkinstown Park (shown below) in County Kilkenny, Ireland.

"Last Rose of Summer"
by Thomas Moore

'Tis the last rose of summer

Left blooming alone;
All her lovely companions
Are faded and gone;
No flower of her kindred,
No rosebud is nigh,
To reflect back her blushes,
To give sigh for sigh.


I'll not leave thee, thou lone one!
To pine on the stem;
Since the lovely are sleeping,
Go, sleep thou with them.
Thus kindly I scatter,
Thy leaves o'er the bed,
Where thy mates of the garden
Lie scentless and dead.


So soon may I follow,
When friendships decay,
From Love's shining circle
The gems drop away.
When true hearts lie withered
And fond ones are flown,
Oh! who would inhabit,
This bleak world alone?"

Sir John Stevenson set the poem to its widely-known melody, and this was published in a collection of Moore's work called Irish Melodies (1807-34).

Friedrich von Flotow

uses the song in his opera "Martha," premiered in 1847 in Vienna.

Sarah Brightman

recorded the song for her album The Trees They Grow So High.

It is sung in the musical group Celtic Woman by Méav Ní Mhaolchatha and Hayley Westenra, Click on the picture
below.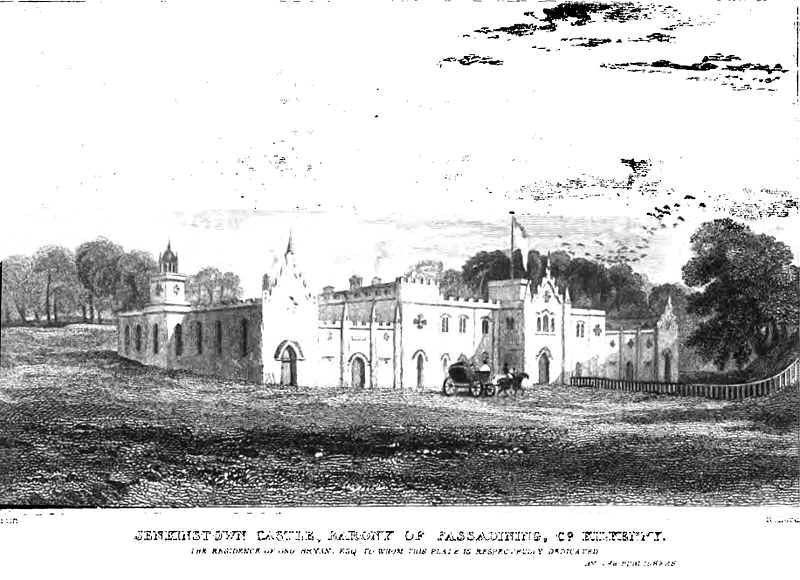 .
This is an Irish rose. Thomas Moore may well have seen one like this.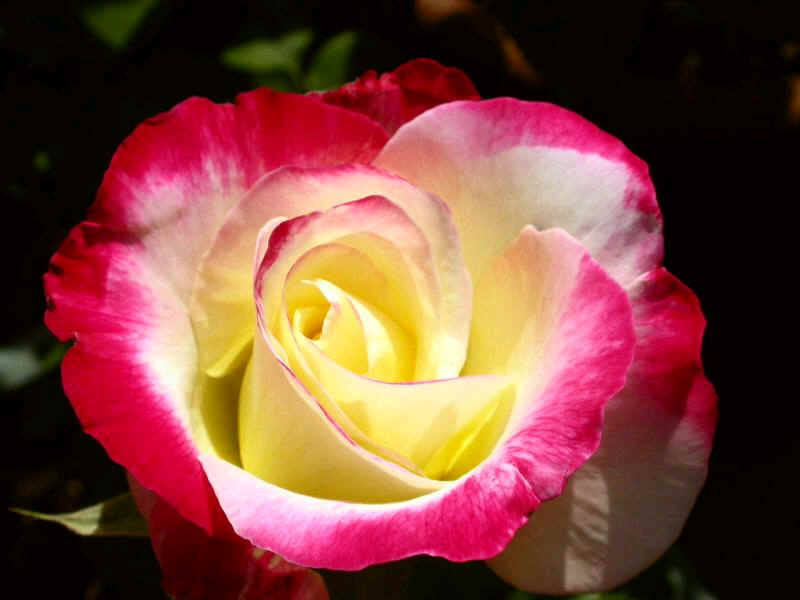 ( http://image10.webshots.com/11/5/34/77/134453477VDYCpe_ph.jpg )




Scientific Name Rosa 'ANDeli'

Flower: Blooms all season; large double blooms; 35 petals; long urn-shaped pointed bud
Type: Hybrid tea
Fragrance: Strong spicy sweet
Height: 3 to 4 feet
Comments: Vigorous; hardy; good disease resistance; spreading, bushy habit;
glossy, medium green abundant leaves; mildew resistant; must have an open sunny location; does
not tolerate wet weather; 3 foot spread; good cut flower; free flowering.
( http://www.ces.ncsu.edu/depts/hort/consumer/factsheets/roses/doubledelight.htm )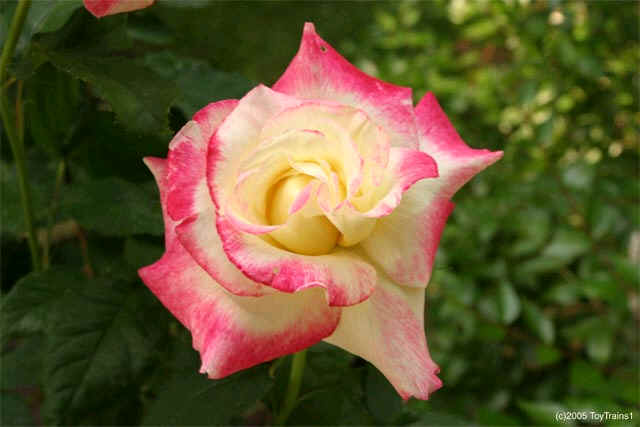 More pictures of delightful Double Delights.

Double Delights Are Especially Fragrant

But walking around the San Diego County Fair each summer,
I have found a number of other beautiful roses that delight the nose,
and as they say, "The nose knows." My list is not the only list.
Here are some other links. 14 fragrant old roses
Most Perfumed Rose - Roses in Oz Forum - GardenWeb
Typhoo Tea' Hybrid Tea Rose : English Legend Roses The Ultimate in Roses


Elle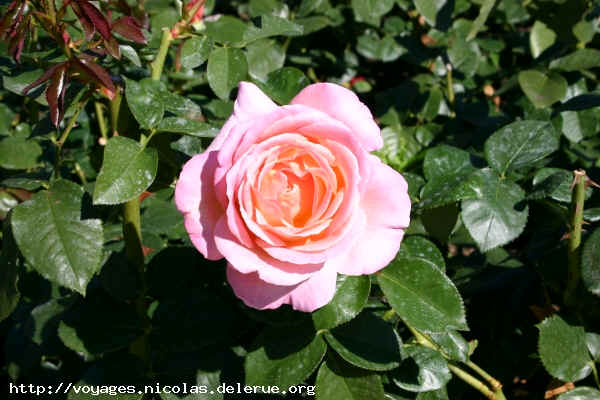 ( pictures.nicolas.delerue.org/.../Roses_7164.html )


Fourth of July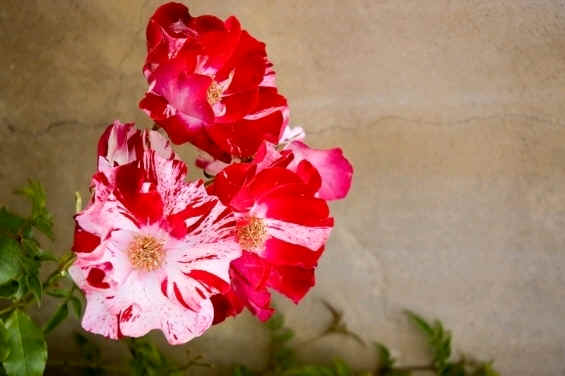 Honey Perfume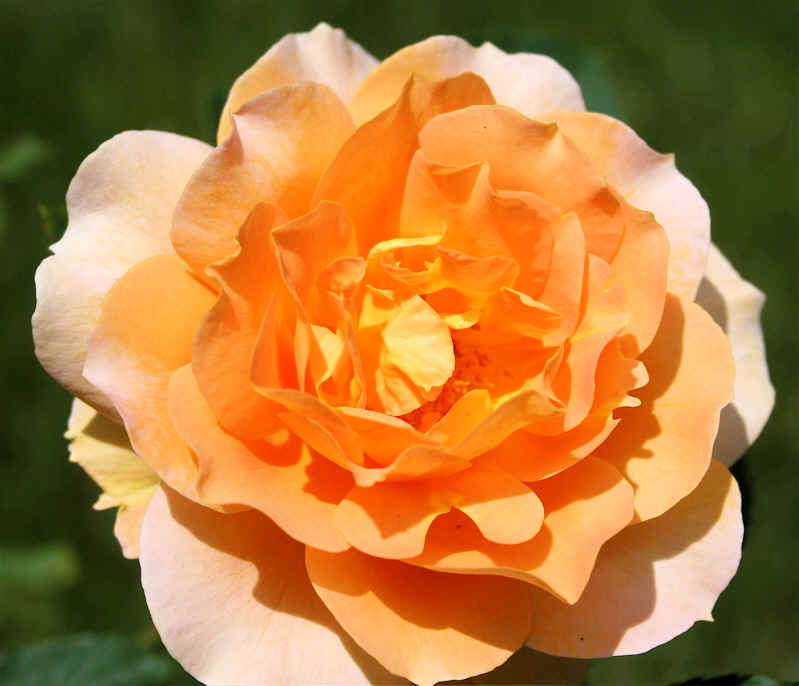 Memorial Day
Experts say that one bloom perfumes an entire room.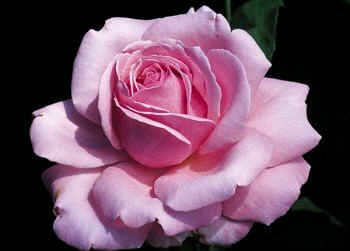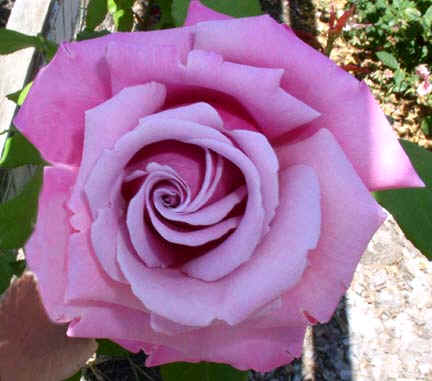 (http://www.amityheritageroses.com/WWWgraphicsL-O/MemorialDayR.jpg )

Midas Touch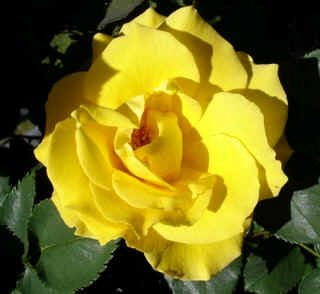 ( Source.)

Mr. Lincoln
Tall, bright red and so fragrant!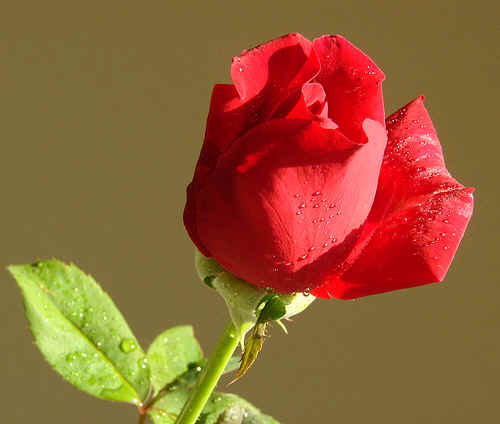 ( http://www.flickr.com/photos/rosephotosetc/2723274549/ )

Scentimental - burgundy and creamy white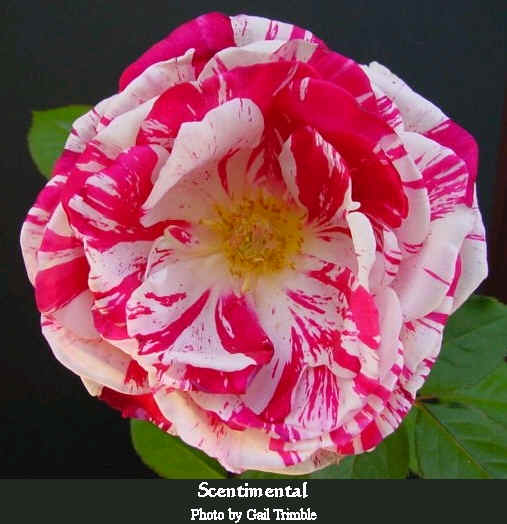 ( Source: http://www.marinrose.org/scentimental.jpg )

Sheer Bliss
Pale pink. Large flowers.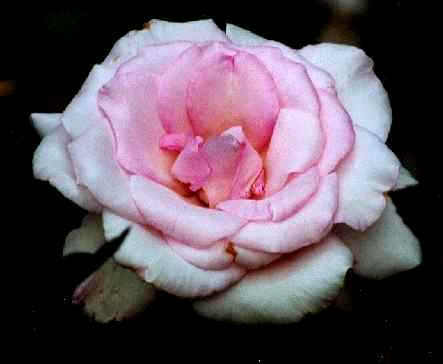 ( http://home.att.net/~cordelli/bliss.jpg )