TigerSoft's Accumulation Index Makes It Easy
To Spot Stocks That Are Under Distribution

This is a sample of some of the stocks that are very weak now. Even this sample shows
the industries now under pressure: consumer credit, banks, semi-conductors, networking and biotech.
Watch for break-downs below support when there is heavy distribution. These are very vulnerable,
epecially if they start making all-time lows. Short sellers can find stocks like this by using our New Lows
list of stocks and data. Then use the Power-Ranker against them and look at the stocks that our analysis
automatically shows to be most "bearish" on a 3-month basis. Shorting the stocks whose Accumulation Index
drops below the black TISI is recommended among these stocks. I particularly like to short stocks
like NSM where the directors pay themselves millions and millions of dollars woth of options. These
stocks are bloated. Their earnings do not reflect the huge dilution. And you can always count on
these jokers to do a lot of tell-tale selling when the stock looks vulnerable to them.



ASFI
Asta Funding, Inc., together with its subsidiaries, engages in purchasing, managing for its own account, and servicing distressed performing and non-performing consumer receivables.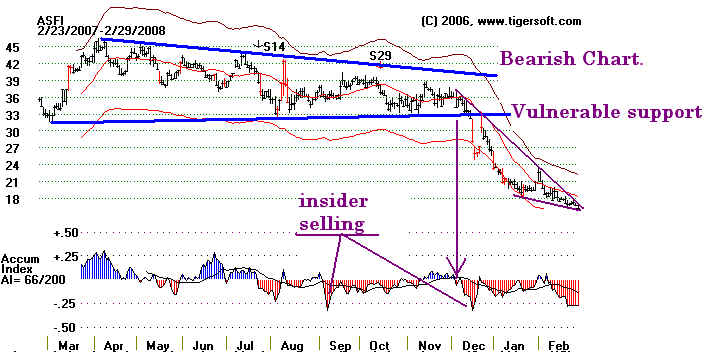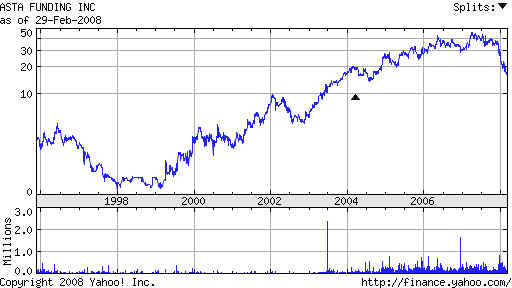 BRKS
Brooks Automation, Inc. supplies a range of technology products and solutions to the semiconductor market.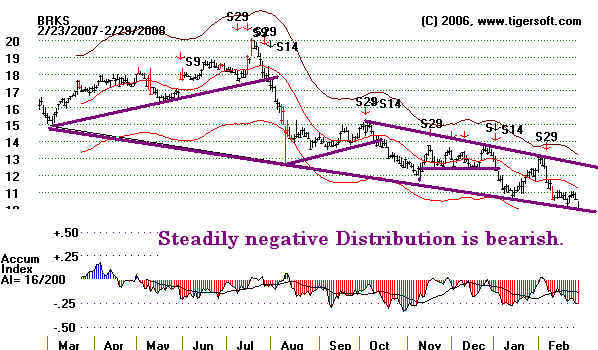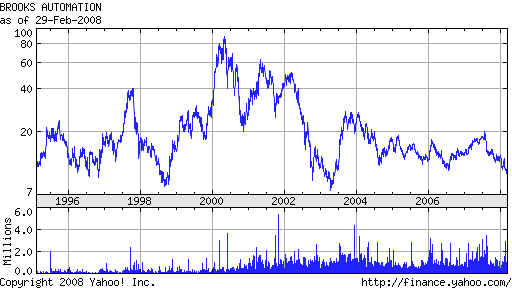 CACB

Cascade Bancorp operates as the holding company for Bank of the Cascades that provides commercial and retail banking services in Oregon and Idaho markets.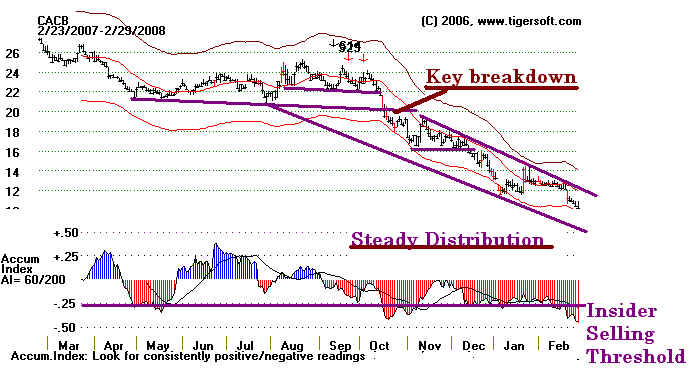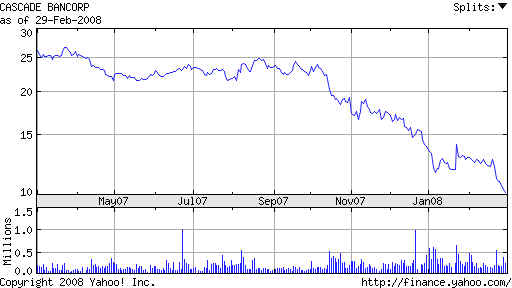 MYL
Mylan, Inc. and its subsidiaries engage in the development, manufacture, marketing, licensing, and distribution of generic, brand, and branded generic pharmaceutical products, as well as active pharmaceutical ingredients.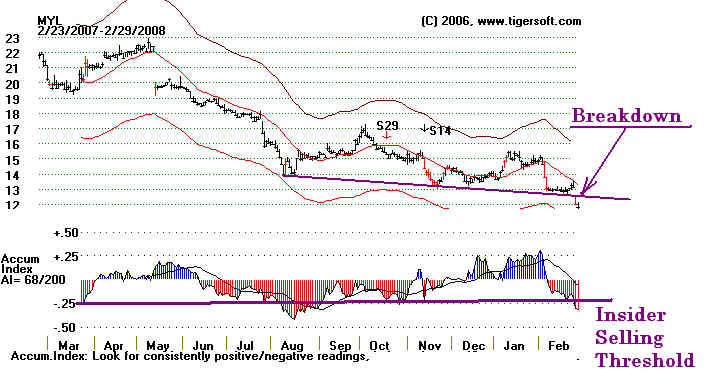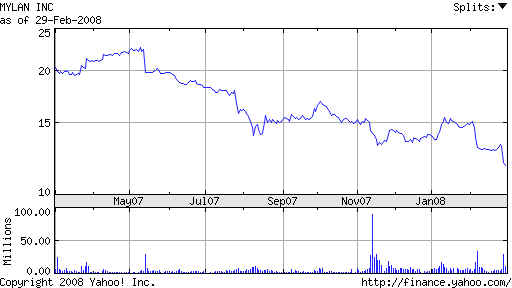 NFP
National Financial Partners Corp., through its subsidiaries, distributes a range of financial products and services primarily to high net worth individuals and companies in the United States.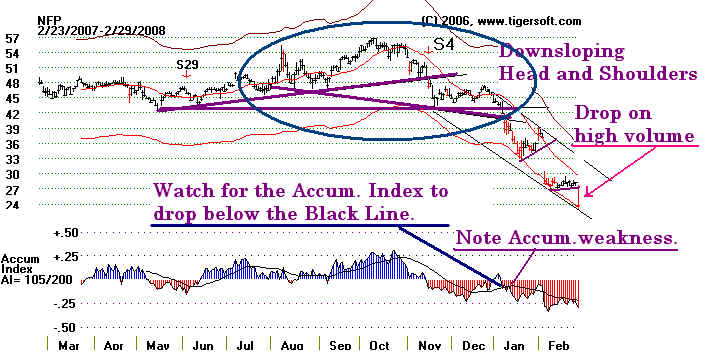 NT
Nortel Networks Corporation engages in the design, development, assembly, marketing, sale, licensing, installation, servicing, and support of networking solutions worldwide.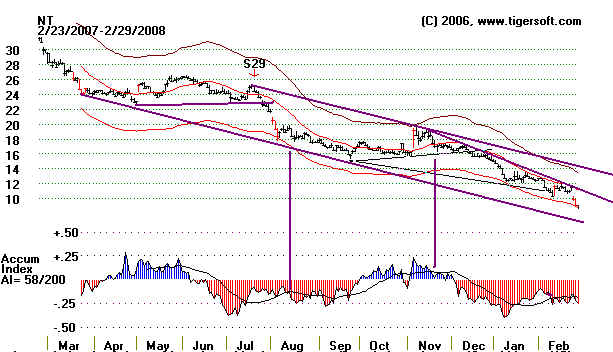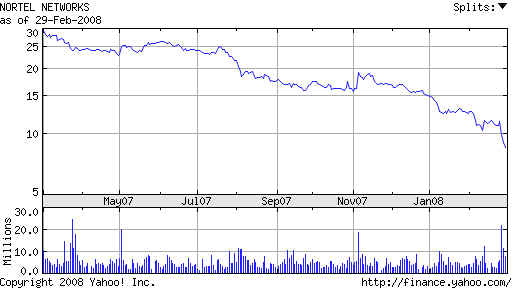 LNET
LodgeNet Entertainment Corporation and its subsidiaries provide interactive television and broadband solutions to hotels in the United States, Canada, and internationally.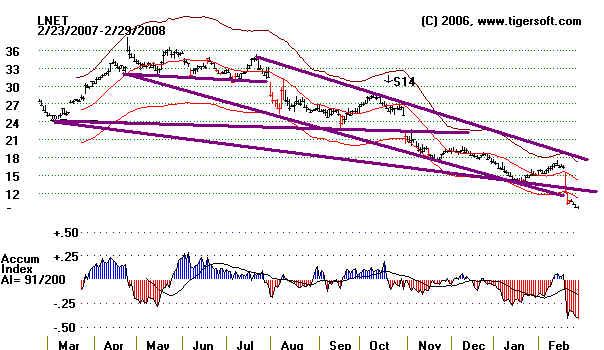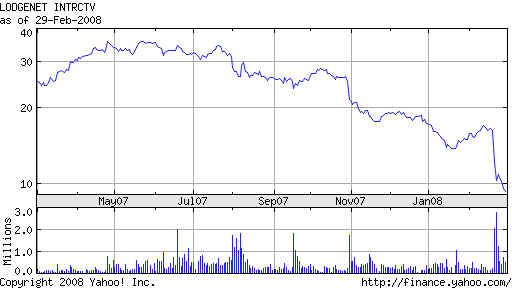 NSM
National Semiconductor Corporation engages in the design, development, manufacture, and marketing of semiconductor products.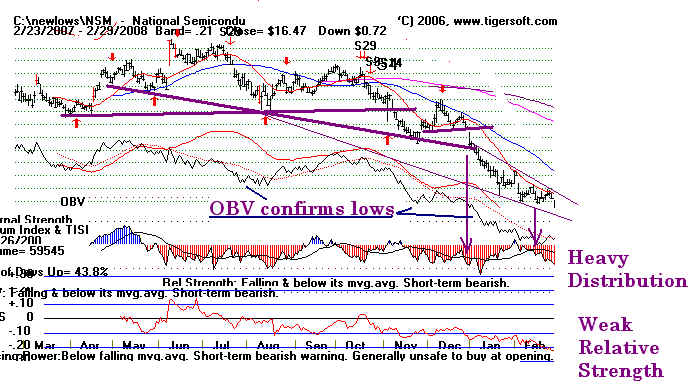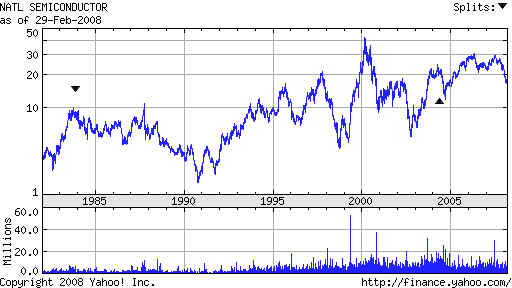 Salary Options
Mr. Brian L. Halla , 61
Chairman and Chief Exec. Officer
$ 1.42M
$ 4.41M
Mr. Donald Macleod , 59
Pres and Chief Operating Officer
$ 880.00K
$ 17.66M
Mr. Lewis Chew , 45
Chief Financial Officer and Sr. VP of Fin.
$ 550.00K
$ 973.00K
Mr. Detlev Kunz , 57
Sr. VP of Power Management Products Group
$ 470.00K
$ 2.04M
Mr. Suneil V. Parulekar , 60
Sr. VP of Analog Signal Path Products Group

5-Oct-07
MAIDIQUE MODESTO A
Director
20,000
Direct
Option Exercise at $17.15 - $17.15 per share.
$343,0002
5-Oct-07
MAIDIQUE MODESTO A
Director
20,000
Direct
Sale at $27.13 - $27.2 per share.
$543,000

$ 471.00K
$ 1.63M

10-Sep-07
MCCRACKEN EDWARD R
Director
20,000
Direct
Sale at $25.95 - $25.95 per share.
$519,0002
23-Jul-07
SWEENEY EDWARD
Officer
20,000
Direct
Sale at $27.81 - $27.86 per share.
$557,000
17-Jul-07
SEIF ULRICH
Officer
27,450
Direct
Disposition (Non Open Market) at $28.83 - $28.83 per share.
$791,000
27-Jun-07
SEIF ULRICH
Officer
488,858
Direct
Sale at $28.51 - $28.7 per share.
$13,984,000
15-Jun-07
SWEENEY EDWARD
Officer
295,000
Direct
Sale at $28.41 - $28.67 per share.
$8,419,000
14-Jun-07
MACLEOD DONALD
Officer
150,000
Direct
Sale at $28.25 - $28.45 per share.
$4,253,000


14-Jun-07
MAIDIQUE MODESTO A
Director
20,000
Direct
Sale at $28.25 - $28.25 per share.
$565,000