TigerSoft News Service 2/20/2012 Visit our www.tigersoft.com

CAT PICTURES, PAINTINGS
and PLAYFUL PETS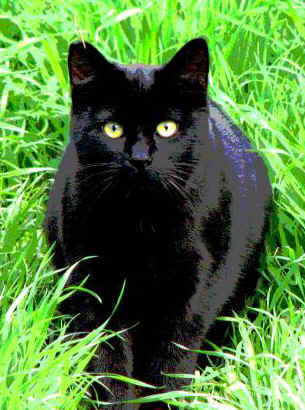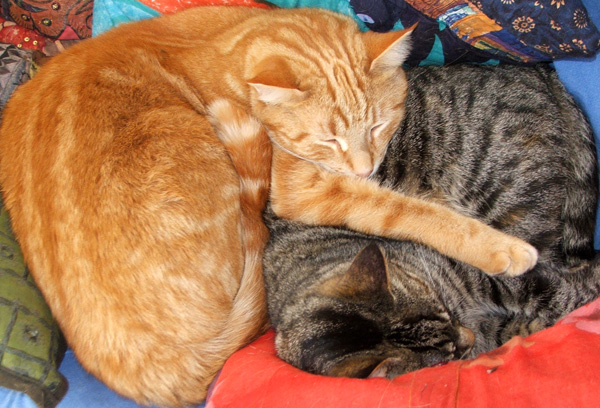 CATS - Beautiful, Proud, Independent, Exotic, Sheik,
Regal, Curious, Affectionate, Playful, Cuddly, Lithesome,
Smart, Quick, Fussy, Clean, Alert, Stealthy and ever
Appreciative of a quiet, warm home...
Purring, Cuddling, Meowing, Licking, Sleeping, Stretching,
Bouncing, Climbing, Daring and Loving.

The Secret of Cats: Love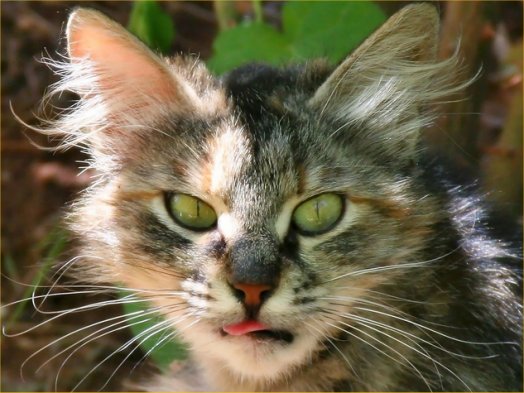 Cats are equals, not subordinates. If you do not treat them well,
they will let you know. They might then snub you back; ignore your
bossier commands; whine and growl instead of purring.
To teach YOU respect, they will probably try to play with you just
when you choose to rest.


Treat them well and they are sweet, giving, grateful, loyal and
wonderfully loving.


DEBBIE and RICK CORNS'
BENGAL HOUSE CATS
http://www.mainstreetbengals.com/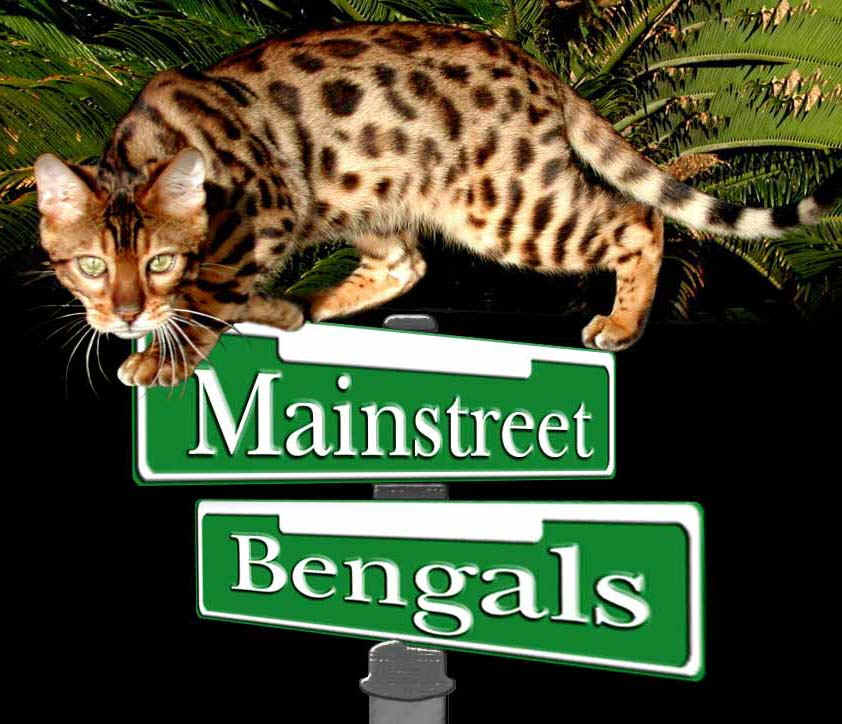 "Mainstreet Bengals" are exotic domestic lap leopards.
They are cat-sized. "Their intelligence is matched only by the level
of curiosity and boundless energy that they display during playtime.
Although these are the primary characteristics that the Mainstreet Bengal
is known for, they are well balanced by their tendency towards warmth,
affection and cuddling. These extraordinary felines interact well with other pets
and also enjoy playing with the children.

"Unlike most domestic cats they have an affinity towards playing in water and
have a natural knack for playing a game of fetch. When harnessed, a
Mainstreet Bengal can even accompany its owner for a walk outside

Contact us: Rick & Debbie Corns at 760-480-6346 or 760-807-8096,
email to mainstreetbengals@cox.net.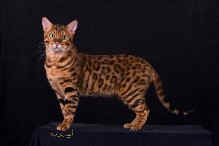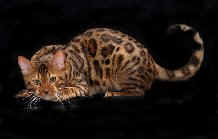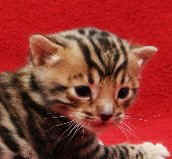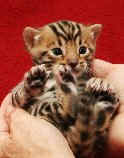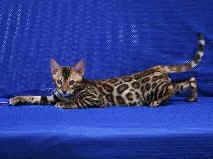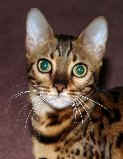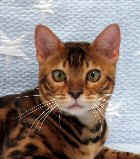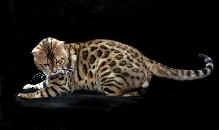 OUR LAKSHMI

Our black kitty Lakshmi was the most beautiful cat in the world. She was the sweetest. The most intelligent.
The most loving, eager to be picked up and petted and purr kitty in the whole world, in fact, in all time.
She probably ate more tuna than most Great Whites. She loved to investigate paper bags. She loved to go
on "moth-hunting exhibitions", in which I would pick her up, take her outside the screen door in the Summer
where the lights had drawn an assortment of moths, and hold her high up so she could swat moths. She only
appeared to sleep a lot. One day, I was holding her on the couch and petting her. Suddenly she jumped up
and sprang away to the door I had left open. A mouse from outside had just come in the door and she wanted
to defend us from its invasion.