TigerSoft News Service 9/29/2010

SILVER's 28 YEAR BREAKOUT SHINES BRIGHT

by William Schmidt, Ph.D. of www.tigersoft.com

Use TigerSoft To Track Key Insider Buying and Selling in All Your Stocks

www.tigersoft.com PO Box 9491 - San Diego, CA 92169 - 858-273-5900 - william_schmidt @hotmail.com


SILVER'S LONG BOTTOMING PROCESS SINCE 1980
SEEMS TO HAVE ENDED.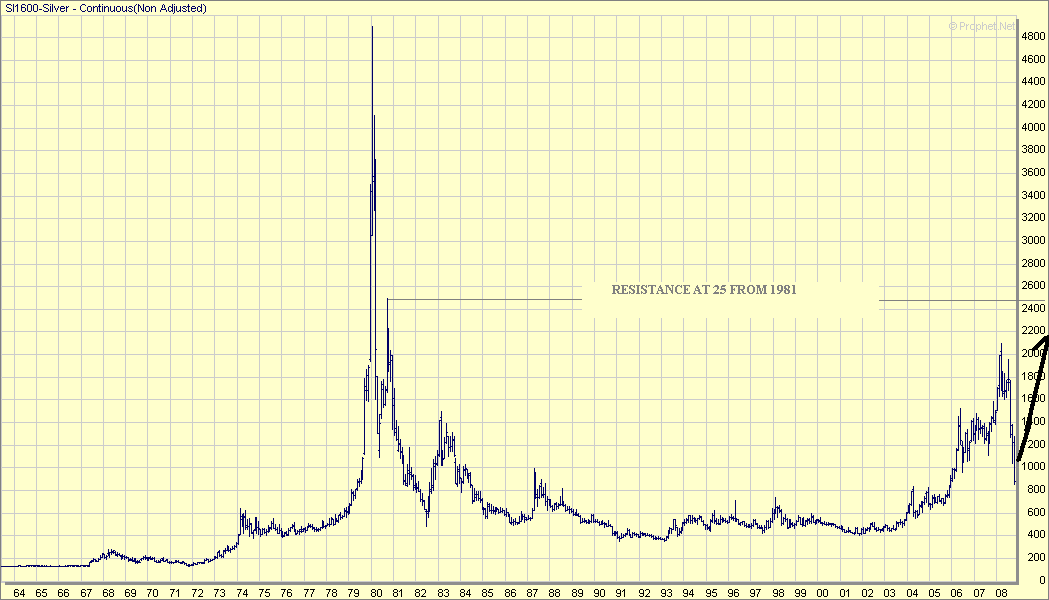 THIS PAST YEAR's WEEKLY CHARTS OF GOLD (GO1610) and SILVER (SV1610)
SHOW UPSIDE BREAKOUTS ON THE RECOVERY THAT WERE
CONFIRMED BY HIGH (BLUE ACCUMULATION)

The levels of Accumulation were higher in the period
1975-1980 before the big advances then. But they are
still very high when looking at a TigerSoft weekly chart.

AS OFTEN HAPPENED GOLD "LED" SILVER
In September 2009, Gold moved into all-time high
territory. Silver's breakout past 21 is only now
occurring.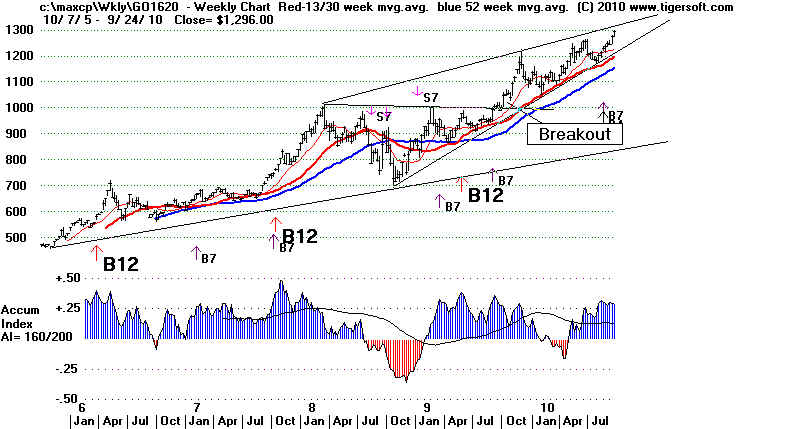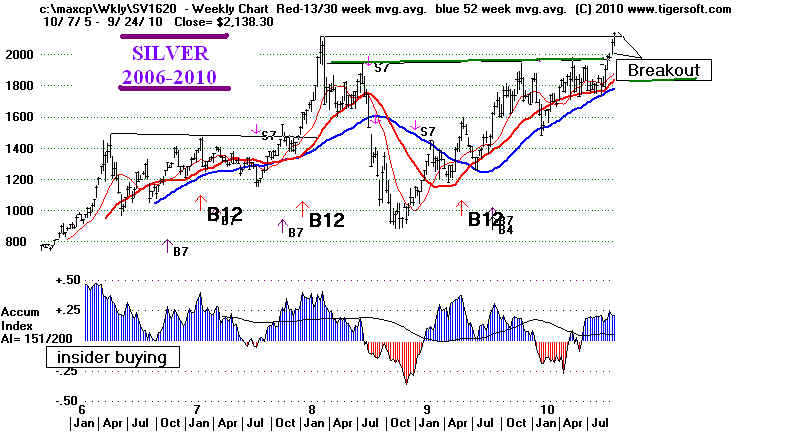 In many ways, the breakouts are similat to what happened in late 1970's.
Notice the high levels of (Blue) Accumulation. This shows the stocks
were being bought by insiders and professionals for big gains, not
briefer trading moves.

GOLD 1976-1980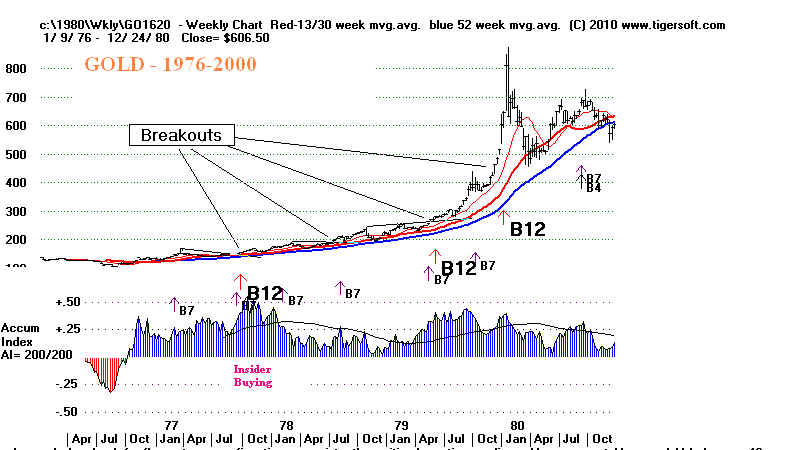 SILVER 197-1980