TigerSoft BLOG
Visit www.tigersoft.com - See how to beat the Wall Street Pros at their own game, insider trading.
More reading
FDA Insider Trading: Time for an Overhaul?
FACTBOX-Trades made by FDA chemist in insider trading caseat Reuters (Tue, Mar 29)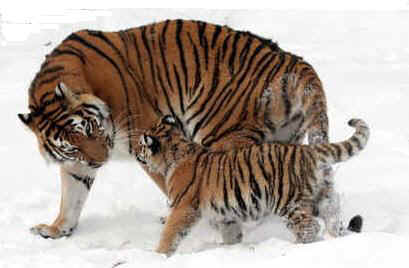 Surging Biotechs - A Wave of Good Hope

XBI's biggest holdings: THRX, SVNT, VRTX,
MATK, ALKS, ALXN, ACOR, CPHD
Insider Buying confirms breakout.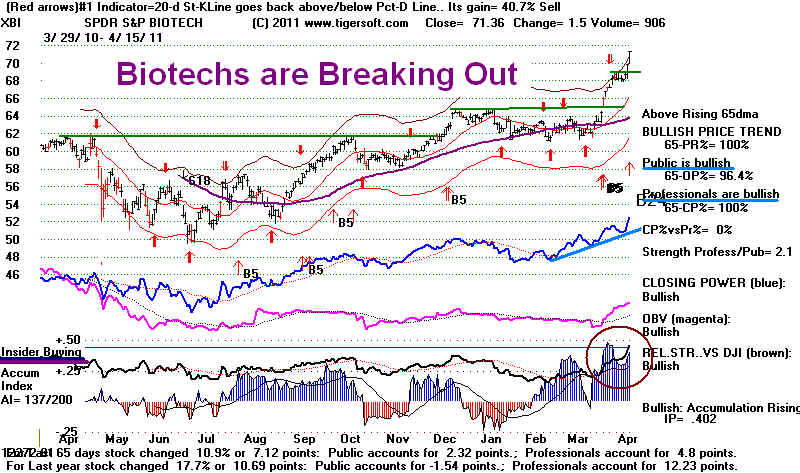 IBB's biggest holdings: AMGN, TEVA, CELG,
GILD, ALXN, VRTX, ILMN, VRUS, MYL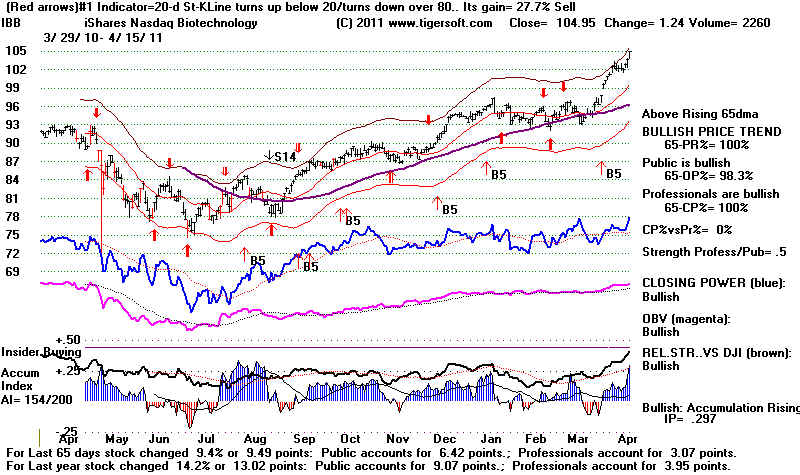 LEADING BIOTECH STOCKS

VRUS looks like the best, from the point of view
of a break-through treatment of a very significant
public health disease, the small size of the company
and the stocks' high relative strength and high Accumulation.
It also shows a rare but powerful Buy B12 on its weekly
TigerSoft chart. At all-time highs, this is a very reliable
and powerful Tiger Buy signal.

VRUS Pharmasset, Inc. 62 employees Website: http://www.pharmasset.com
Pharmasset, Inc., a clinical-stage pharmaceutical company, focuses on discovering, developing, and commercializing novel drugs to treat viral infections. Its primary focus is on the development of nucleoside/tide analogs as oral therapeutics for the treatment of chronic hepatitis C virus (HCV) infection. Nucleoside/tide analogs are a class of compounds, which act as alternative substrates for the viral polymerase, inhibiting viral replication. The company has three clinical stage product candidates, including RG7128, an HCV cytosine nucleoside polymerase inhibitor; PSI-7977, an HCV uracil nucleotide analog polymerase inhibitor, which in Phase IIb clinical trial; and PSI-938, an HCV guanine nucleotide analog polymerase inhibitor, which in Phase Ib clinical trial.
Over 65% Chance Of Positive Data For Oral Formulation Of Tyvaso Drug In Phase III Clinical Trials; Industry Expert Picks The Most Exciting Stories And Stocks In Biotech And Pharmaceuticals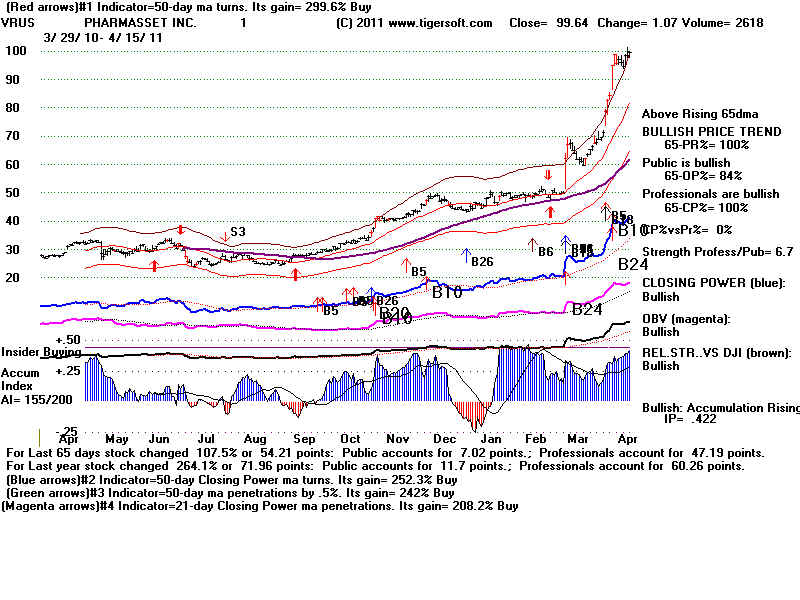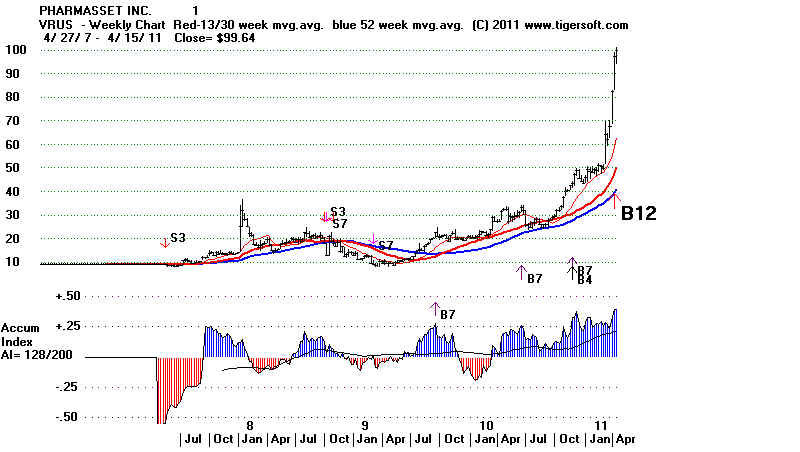 CBST Cubist Pharmaceuticals Inc. 638 employees Website: http://www.cubist.com
The company markets CUBICIN (daptomycin for injection), the first antibiotic in a new class of anti-infectives called lipopeptides in the United States. It also promotes MERREM I.V. (meropenem for injection) in the U.S. under an agreement with AstraZeneca Pharmaceuticals, LP. The company?s clinical product pipeline consists of ecallantide, a recombinant human protein being developed for the reduction of blood loss during cardiac surgery, for which Phase 2 data is under analysis; a Phase 2 program focused on the development of a novel cephalosporin to address certain serious infections caused by multi-drug resistant (MDR) Gram-negative organisms; a program for the treatment of CDAD (Clostridium difficile-associated diarrhea), which is entering Phase 2; and a Phase 1 program to address the unmet medical need for a treatment for serious infections caused by MDR Gram-negative pathogens.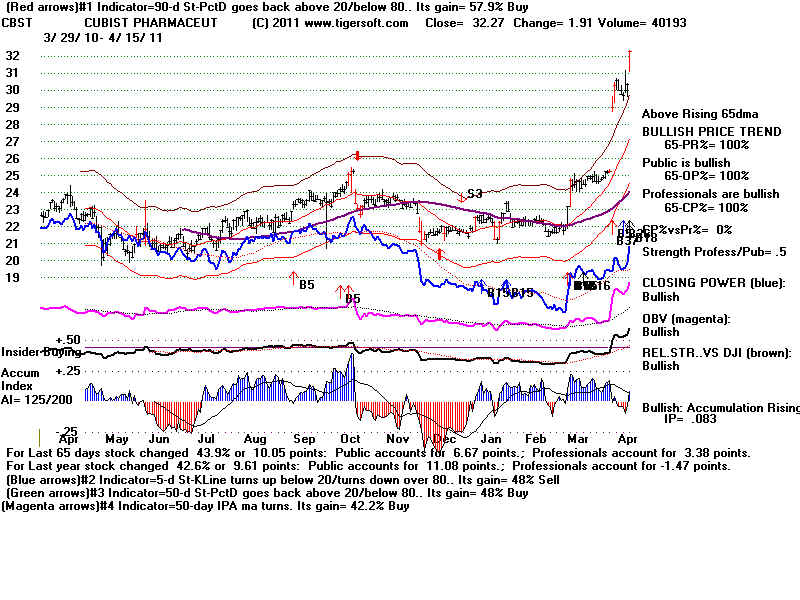 DUSA DUSA Pharmaceuticals Inc. 85 employees
Website: http://www.dusapharma.com Skin acne treatment.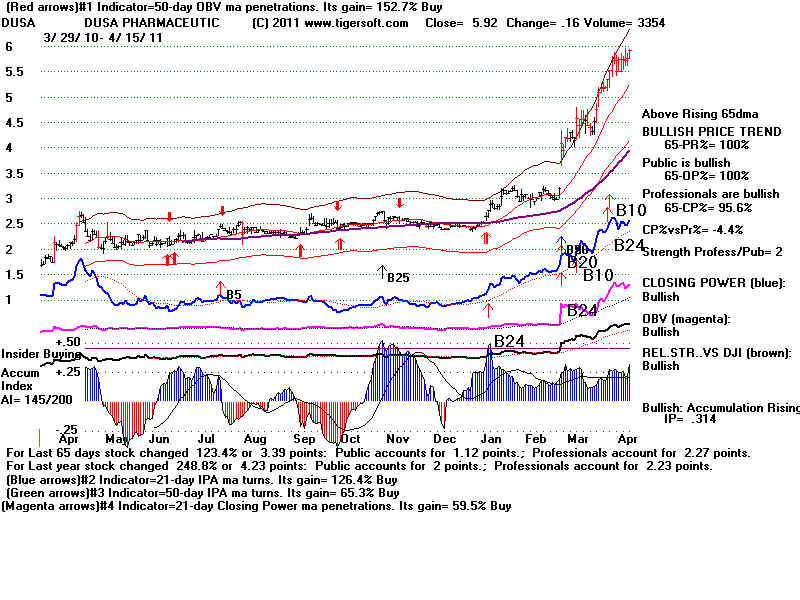 BIIB Biogen Idec Inc. 4850 empoloyess Website: http://www.biogenidec.com
therapeutics in the areas of neurology, immunology, hemophilia, and oncology
Its marketed products include AVONEX for the treatment of relapsing multiple sclerosis (MS); RITUXAN for treating relapsed or refractory, CD20-positive, and B-cell Non-Hodgkin?s Lymphoma (NHL); TYSABRI to treat relapsing MS; and FUMADERM for the treatment of severe plaque psoriasis in adult patients. The company?s products under Phase III consist of FAMPYRA, an oral compound that is being developed as a treatment to enhance walking ability in people with MS; BG-12 for the treatment of MS; Daclizumab, a monoclonal antibody in relapsing MS; PEGylated interferon beta-1a designed to prolong the effects and reduce the dosing frequency of interferon beta-1a; Dexpramipexole, an orally administered small molecule for the treatment of amyotrophic lateral sclerosis; Recombinant Factors VIII and IX for the treatment of hemophilia; and GA101, a monoclonal antibody for the treatment of chronic lymphocytic leukemia and NHL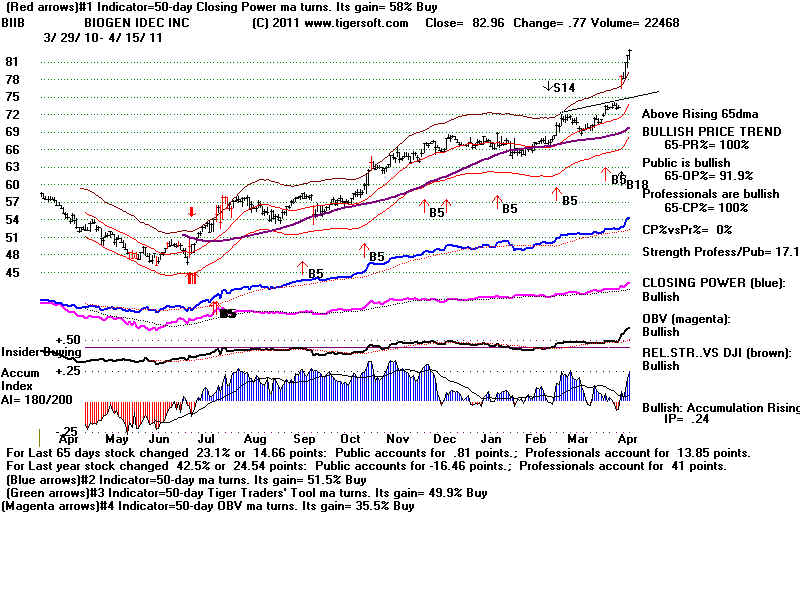 ATRC AtriCure, Inc. 220 employees Website: http://www.atricure.com
Cardiac surgical ablation systems designed to create precise lesions, or scars, in cardiac tissue.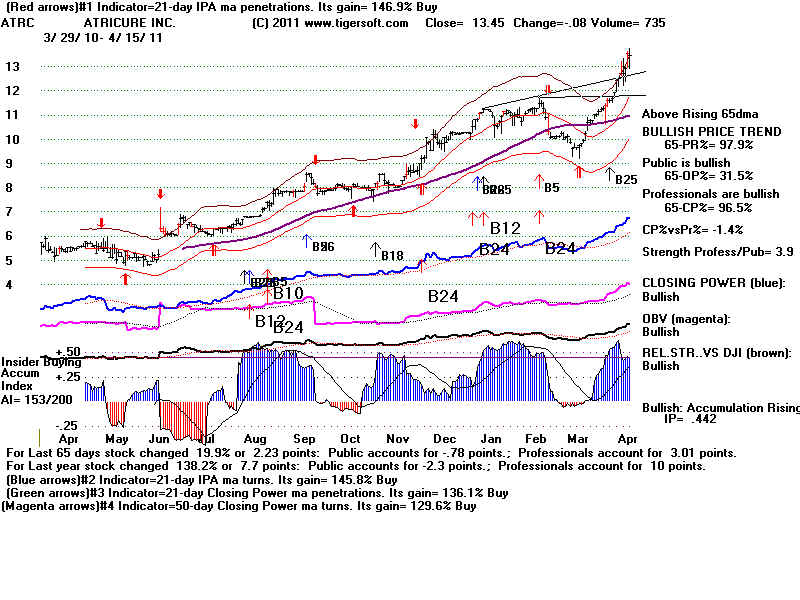 ARQL ArQule Inc. 115 employees Website: http://www.arqule.com
ArQule, Inc., a clinical-stage biotechnology company, engages in the research and development of cancer therapeutics directed toward molecular targets and biological processes. Its lead product ARQ 197 is non-adenosine triphosphate competitive inhibitor of the c-Met receptor tyrosine kinase, which is being evaluated as monotherapy and in combination therapy in a Phase II clinical development program that includes trials in non-small cell lung cancer, c-Met-associated soft tissue sarcomas, pancreatic adenocarcinoma, hepatocellular carcinoma, germ cell tumors, and colorectal cancer

Many presentations recently to stock brokers.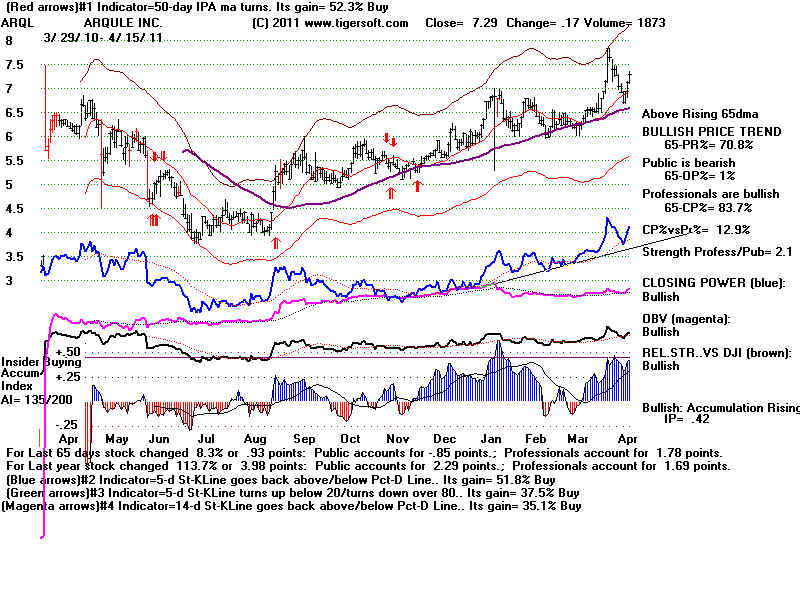 ABMD Abiomed Inc. 365 employees Website: http://www.abiomed.com

Medical devices that provide circulatory support to acute heart failure

4/15/2011 The federal Center for Medicare and Medicaid services earlier in the day expanded the uses for which Abiomed's Impella 2.5 — a device that assists patients' hearts — is indicated. The fedreal agency said the device is now appropriate for patients with: cardiogenic shock; severe decompensated heart failure; acute myocardial infarction; bridge to transplant or high risk percutaneous coronary intervention.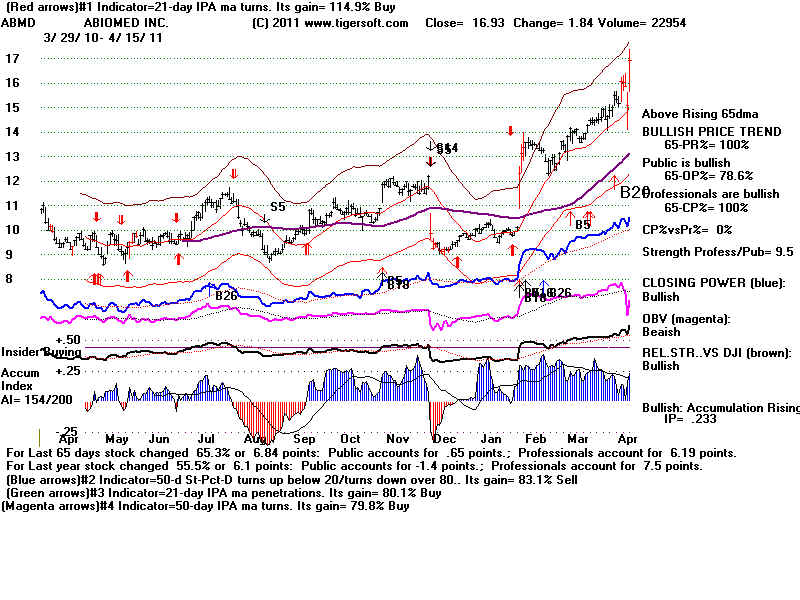 LH Laboratory Corp. of America Holdings 31,000 RMPLOYEES Website: http://www.labcorp.com
Inndependent clinical laboratory company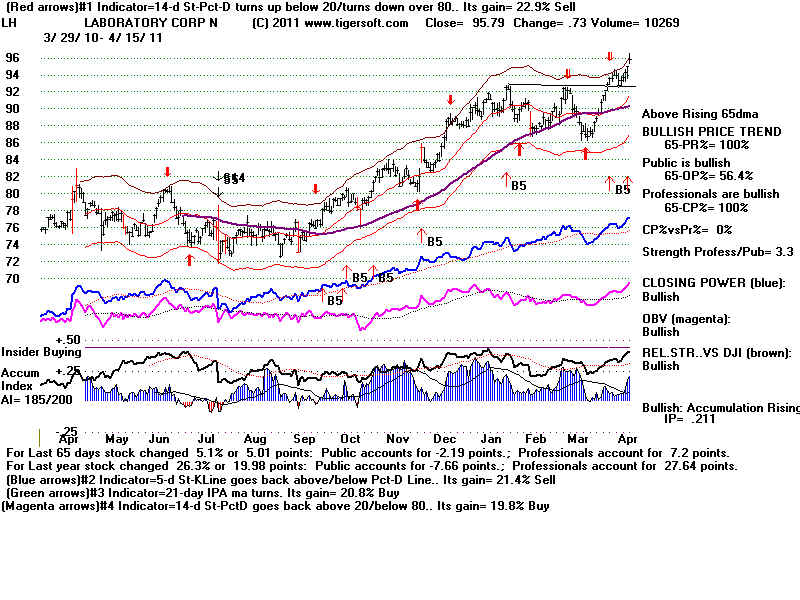 PGNX Progenics Pharmaceuticals Inc. 159 employees Website: http://www.progenics.com

RELISTOR-Subcutaneous injection for the treatment of opioid-induced constipation in advanced illness patients receiving palliative care. It is also conducting a Phase I clinical trial of a human monoclonal antibody-drug conjugate directed against prostate specific membrane antigen (PSMA), a protein found at high levels on the surface of prostate cancer cells, as well as in blood vessels supplying other solid tumors.
"The company has a product on the market, Relistor, that's used to treat opioid-induced constipation. The product was developed in partnership with Pfizer's Wyeth division and is currently administered through injection. Progenics is expected to file with the Food and Drug Administration later this year for oral dosages, as well as pre-filled syringes and pens. In addition, the company has an HIV treatment in phase II studies, as well as a potential cancer drug in phase I. That said, sales of Relistor are not expected to grow fast enough to drive Progenics to profitability before 2013." source.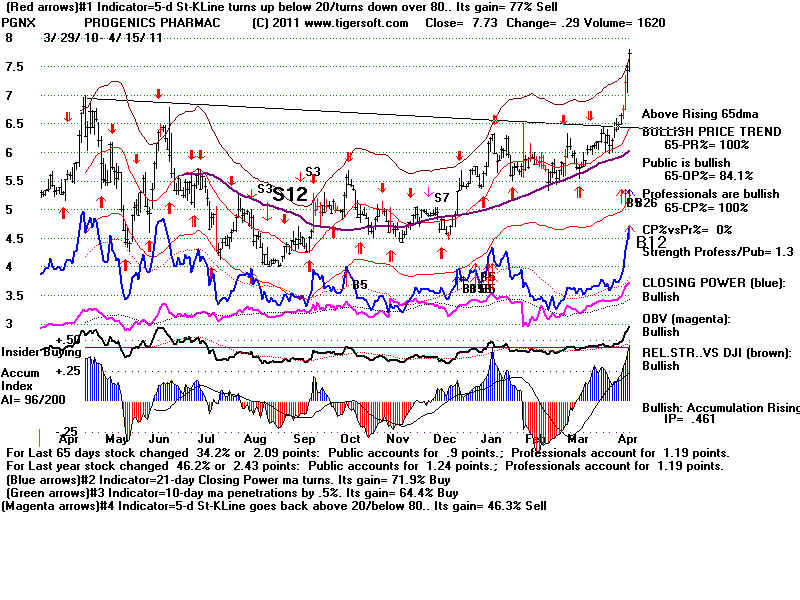 VPHM ViroPharma Incorporated 232 EMPLOYEES Website: http://www.viropharma.com
product line includes Cinryze for routine prophylaxis against angioedema attacks in adolescent and adult patients with hereditary angioedema; and Vancocin HCl capsules for the treatment of antibiotic-associated pseudomembranous colitis caused by Clostridium difficile infection and enterocolitis caused by Staphylococcus aureus, including methicillin-resistant strains. Its products in development include C1 esterase inhibitor to identify further therapeutic uses and potential additional indications and other modes of administration for the treatment of HAE and other C1 mediated diseases; a non-toxigenic strain of C. difficile for the treatment and prevention of CDI.; and Maribavir, which is in Phase III clinical development stage for the prevention and treatment of cytomegalovirus infections related to transplant.


April 5, 2011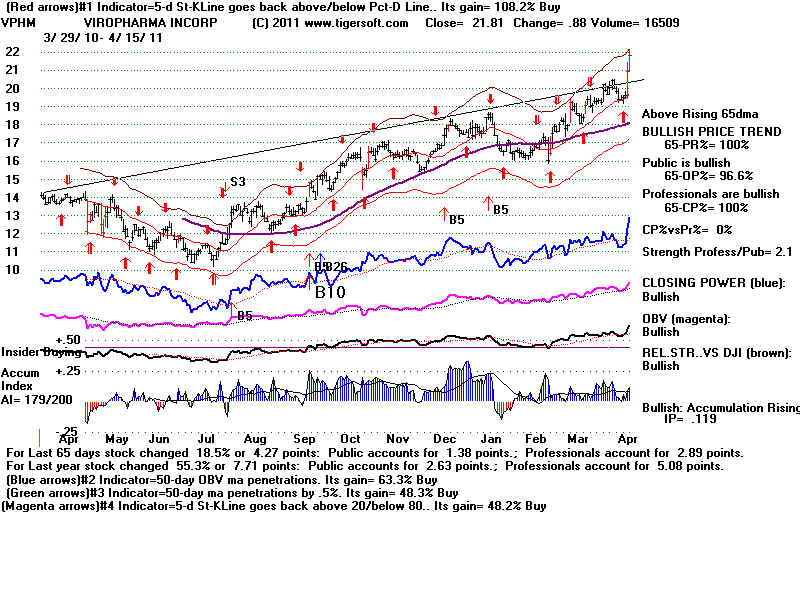 WST West Pharmaceutical Services, Inc. 6600 EMPLOYEES Website: http://www.westpharma.com
manufactures and sells components and systems for injectable drug delivery and plastic packaging, and delivery system components for the pharmaceutical, healthcare, and consumer products industries